I really only like the first 3 weeks of American Idol. When people try out, and most of them are whack jobs. But yes, there will always be good singer highlights (i.e. the blind dude, the guy with the really dangerous job, the girl named "Lil' Rounds"), but we obviously tune in for the car crashes. But I think I want to add a new reason to watch the try-out weeks on American Idol: the jokes my girlfriend can say during the episode that I think are insanely funny. 
When this guy came on screen: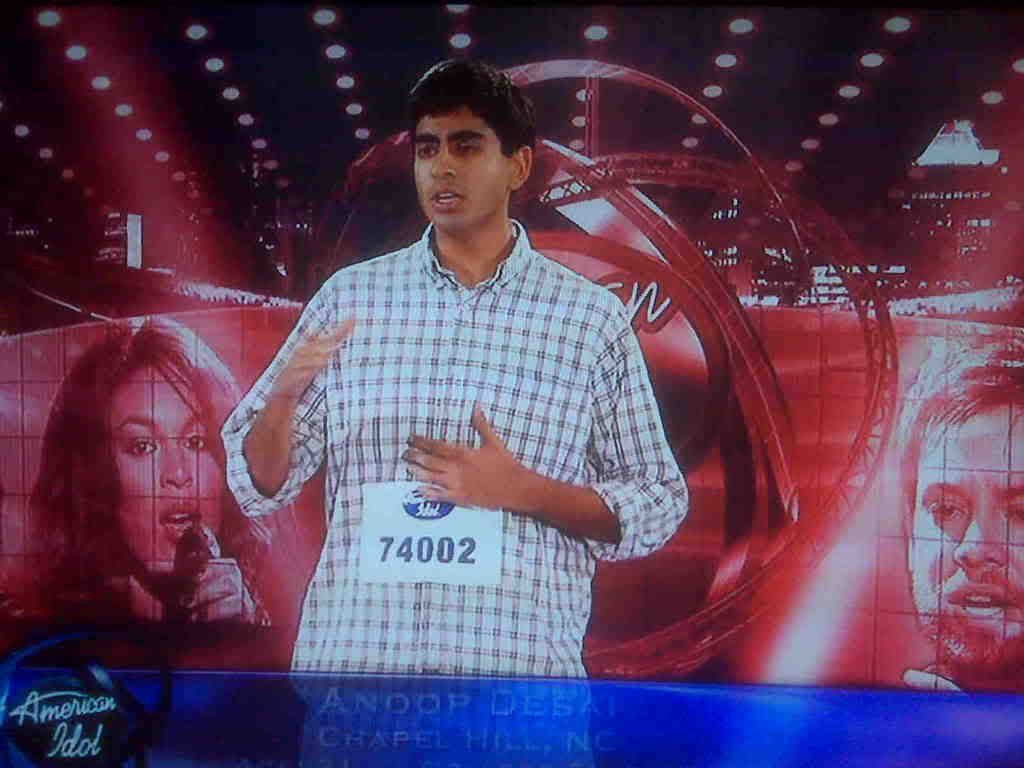 She said, "That looks like the Indian Ray Ramano. It's like 'Everybody Loves Kumar.'" 
Hey, I thought it was funny. And now I can tell you to check out
Petewentz.com
for another sneak at a limited edition new hoodie dropping at relaunch.