As I plan on letting off some serious steam tonight by seeing a 3-D showing of "Bolt" (for the second time), I'm eagerly anticipating the next time I can see a new cartoon movie in 3 dimensions (don't suggest NBC's "Chuck" on Superbowl Sunday). And we've already talked about Coraline here on Clandestinish, but what about these: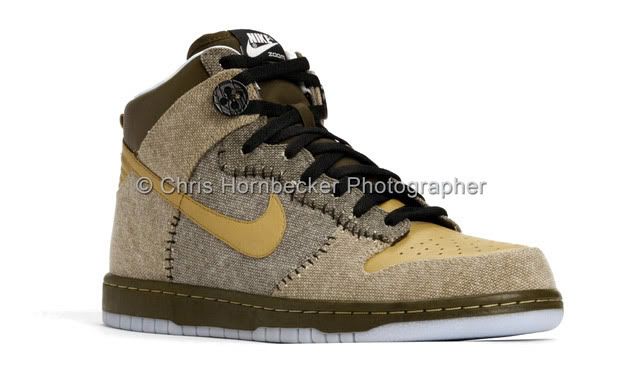 Nike and the film "Coraline" are teaming up on this incredibly awesome collaboration Dunk, and although I don't know much about the movie, it seems these are loosely based on the way the characters are designed, even down to the button eyes. BUT they sadly seem to be only producing 1,000 pairs, so I hope Nike can't tell the difference between Pete's and my voice. 
(phone rings)
"Hey, this is Pete Wentz from the band Fall Out Boy. I'd love a pair of those Coraline shoes so my wife Ashlee Simpson can see them. Oh, my voice sounds deep? I have a whooping cough. OH, what size do I need? A 12? I'm way taller in real life."
(hang up)