I haven't been a "sneaker guy" in quite some time. I put that term in quotes because it's become quite a strange moniker to have these days. You can't just be into shoes anymore, because since the days of Nelly buying "2 perrrrr" - it's become more about obsession than an actual love for the physical shoe. And in this new rabid environment of sneaker collecting, I was never going to buy "one pair to wear, one pair to stare," build a custom closet for just the boxes or wait in line starting at 3 AM for a limited edition Nike Dunk (we'll leave that to the Korean Tom Cruise), so I decided to just give it all up. But a recent visit to HighSnobiety.com has me second guessing my abrupt decision to just walk away. Take a looksy at these gems for the feet that have inspired me all day to take Clan even further in the future.
Vans Watermelon Pack (part of their 2009 Fruits collection)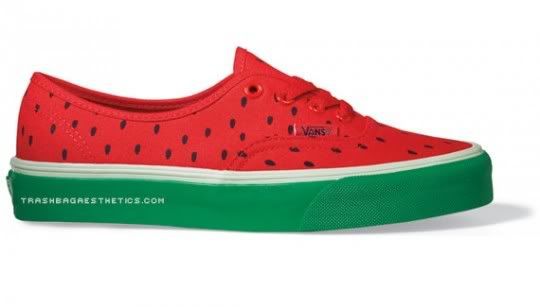 Nike Blazer High

Nike Air Jordan 1 Low Phat
Nike Air Jordan Force VI
Supra "Timbos" (get your iggity-early 90's Das Efx on)
Converse 100th Anniversary Collection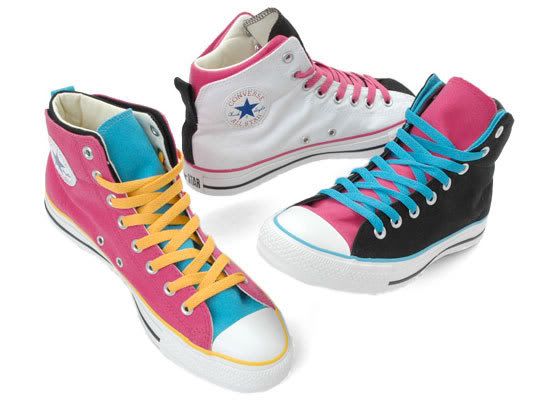 Mita x Lacoste Missouri 85 Mid
Supra Suprano High Purple Metallic (how fast do you think Lil' Wayne put these on?)

Figured it might give you some inspiration too. Maybe, maybe not. But with these kicks, "Burn After Reading" hitting Blu-Ray this last weekend and the lights of Christmas everywhere, I'm ready for the New Year and new ideas.